Belt Conveyor
Belt Conveyor is most frequently used for horizontal or inclined, bulked or packed, material transport in industries
.We can design and manufacture all kinds of Belt Conveyors.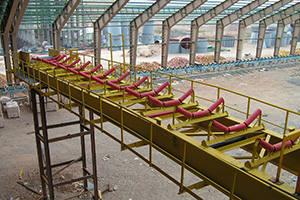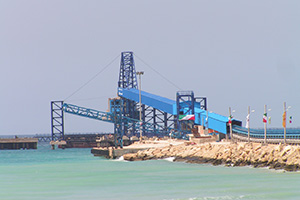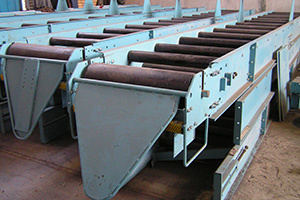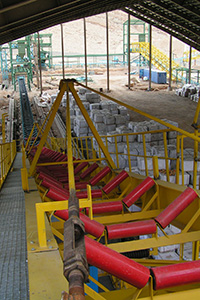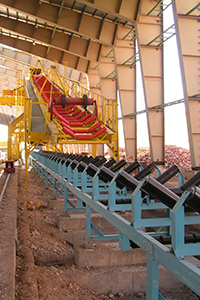 Bucket Elevator
Bucket Elevators are used for transporting material vertically. We can design and manufacture several types of Bucket Elevators according to the client orders in Belt Bucket Elevators or chain Bucket Elevators.
Belt Bucket Elevator uses rubber belts or a steel cord belt depending on its capacity. Drive drums covered with exchangeable friction lining layer. The belts can endure temperatures of up to 150˚C. Chain Bucket Elevators are used for conveying all kinds of Coarse, hot or abrasive bulk materials. Chains will be supplied in 2 types:
Link chains,
Chain strand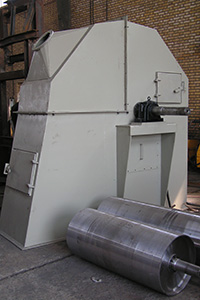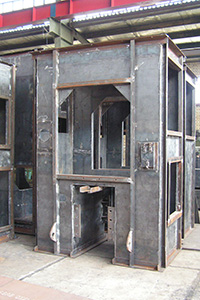 Screw Conveyor
Screw Conveyors are used for bulk material handling in all industries such as: mine, cement and etc. Screw Conveyors move materials either horizontally, on an incline or vertically. With the proper cover and gasketing, they are easily made dust proof. Screw Conveyors are simple to support and easy to install, and they cost less then most other types of conveyors.
Axon Sazeh Screw Conveyors advantages:
Proper selection of raw material for body and helicoids and intermediate bearings.
Manufacturing and installation of intermediate bearings according to the latest development achievements guarantees the long life of screws in heavy conditions.
The service and maintenance of screw conveyors will be easily achieved by using clamped doors.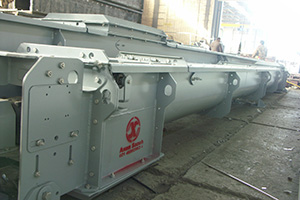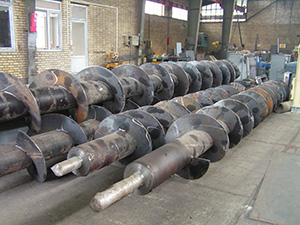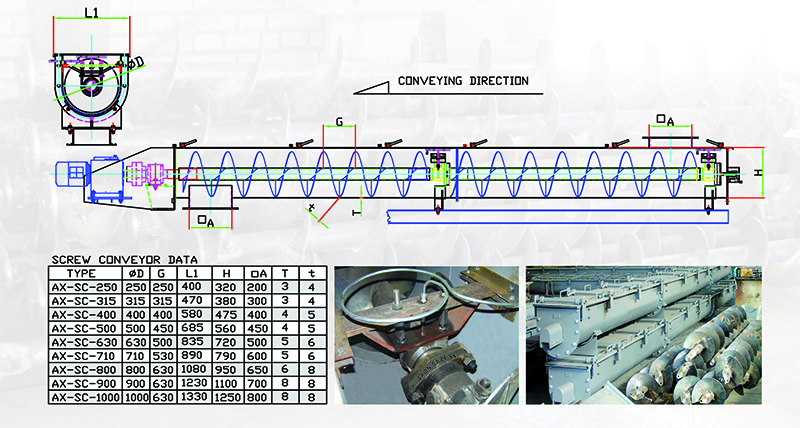 Drag Chain
Drag Chain conveyors are used for horizontal or inclined bulk material transport. Moving the chain in a rectangular-section body with complete sealing causes the movement of material. Drag Chain is fed from the top or the sides of the body, and the material is discharged in one or more points at the bottom.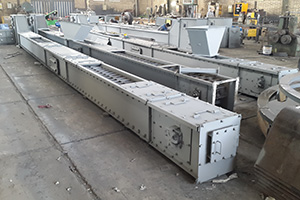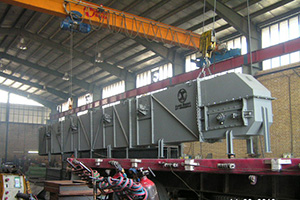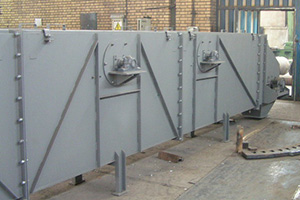 Air Slide
Air slides are used for powdered handling transports.
Air slides consist of closed and air tight trough a rectangular-section steel which is divided in two sections by Nylon Fabric. Compressed air flows in the lower side of the body and the material on the other side of the inclined body conveys on the fabric smoothly.